It wouldn't be a 2020 year in review if we didn't acknowledge the virus in the room. I send all of you my warmest wishes of better days ahead. This year did not go as planned but shockingly & luckily I still managed to read some fabulous books.
So let's talk about it.
I don't usually set a Number quota goal. I'm reading regardless and not setting a number gives me less stress. Less stress = more reading. As per usual I set my Goodreads goal to 1 so I can feel accomplished on January 1 when I read my first book & complete my goal.
Start the year off right, you know 😉
Anyway, this year I read  140 books. Waaaay more than I thought I would. I found some treasures. I didn't step out of my comfort zone like I have in the past but this year was challenging enough without picking up a bunch of books I might not like.  Definitely needed all of the comfort.
---
My favorite book of 2020 was:
I'm dedicating a whole post to this because I have too many to pick just one. Click this post link to find them all: My Favorite Books of the Year
---
My least favorite book of 2020 was:
This is my most disappointing book and it's The King of Crows by Libba Bray. I read this earlier this year when it came out. I don't remember much of what happens because frankly not a lot does in 500 pages. I was ready for heartbreak and pain because I know how wrenching of an ending she can make but this fell flat.
---
The book that challenged me was: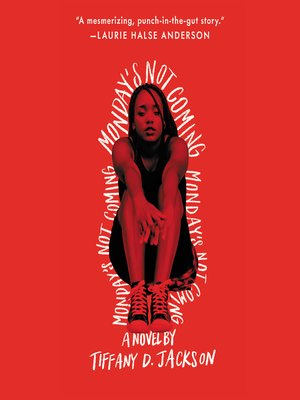 Monday's Not Coming by Tiffany D. Jackson, This was tough to read but very important for everyone to read. When it comes to missing persons white people are always prioritized first and they're more likely to get nationwide coverage. This huge injustice is never recognized for what it is, racism. I'm glad this story exists to give a voice but more needs to be done to bring awareness to this issue.  
---
A book that surprised me was:
Stain by A.G. Howard. This was a spur of the moment decision to pick up. I had no idea what to expect as this was the first time reading from this author. I was pleasantly surprised with how much I enjoyed this story. It gave me Ever After vibes and that was everything.
---
Authors I'm excited to read more from:
Isobel Ibeñez, Samira Ahmed, Dhonielle Clayton, Tochi Onyebuchi, Zoraida Códova, Nic Stone, Tara Sim, Nhgi Vo, A.G. Howard, Dean Atta, Leah Johnson, Erin A. Craig, Sangu Mandanna, Rachel Hawkins, Rosanne A. Brown , Tasha Suri, just to name a few 😉
---
My most read genre was *drum roll*
Fantasy. Wow, I did not see that coming at all. My favorite genre continues to dominate my life. We love to see it!
As for future plans and goals a post is coming up soon! Stay Tuned!
---
Now for the statistics side of things
Fantasy was my most read at 56% Romance and Mystery tied for second with 12%. The romance is so high thanks to my Webtoon obsession. (To find out which ones check out my Favorite Post)
My least read genre is nonfiction which isn't a surprise I did manage one or two this year which is typical. They're usually writing books because I'm always curious about the process.
New to me authors was a goal I set for myself this year. I think I did pretty well with that since I did read more new authors. 70% more to be exact! This is exciting because I discovered so many new authors that I can't wait to read more from.
As to what I read most i.e. physical, library or ebook. It was a tie between ebooks & Library with 33%. I only went in person to the library in January I used my app for the rest of the year. These two are just cheaper & easier for me to get my hands on. Also this was a bonkers year and venturing out to bookstores wasn't something I could do.
Which Category do I read the most from? Again not surprising is Young Adult with 46% However, Adult is sitting at 43%. I have found that I don't quite love YA as I use too. I know my time with YA is coming to an end which is sad but I won't completely shut that door so, it's all good. This means that 11% of my read books were Middle Grade. Nothing lifts my spirit more than a middle grade novel. They're always a blast and they just make me so freakin' happy! Any time I'm suffering with a slump I go straight to the Middle Grade section.
66% of the books I read this year were published before 2020. I think I'm the most satisfied with this number. I did read a number of new releases but I always want to prioritize my tbr and get that down to a manageable size. HAHAhahaha like that's ever going to happen. But maybe it finally will with the help of my Colorful Biblio Bingo. Board and details can be found at this post BREAKING NEWS:
---
Was your reading year more the same or not? I want to know!
Well, I've rambled long enough thanks for reading! 🙂
Socials: