---
---
How's everyone's month going? I hope it's going better than mine ❤ I'm going to be honest I thought I'd have read more so far but haha nope. In any case, I'm here to bring you next month's Bingo Board.
I'm highlighting two readathon's because it's my blog and I'll do what I want. February is short but the readathon's are a-plenty. So if none of these interest you I highly suggest checking out Caz @Little Book Owl's video discussing a vast array of others to choose from.
---
February Spotlight
The Black Lit Challenge is a month long readathon that celebrates and uplifts Black voices and stories. This is hosted by Seji @TheArtisanGeek. Even if you don't participate in this you should still check out The Black Literature Compendium: This is the most in-depth list I've ever seen compiled. Follow the twitter account @BlackLitChal for more sprints and news.
Shrekathon a two week long readathon centering around Shrek and the gang. This is Round 3 and will be dedicated to Donkey. It starts on the 14 and goes until the 28. Hosted by Kathryn @books2kathryn. Follow on twitter @Shrekathon for more details on challenges & sprints.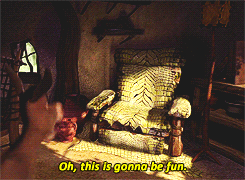 ---
I was blown away by the support and love shown last month for this hefty project! I can't thank you enough!! ❤
If you have any questions let me know.
Please feel free to share this wherever & link back to this post 🙂
The Board
---
I hope this helps you in either creating your TBR or cutting into that big stack of unread books. In any case I hope you have fun!! ❤
I hope you can participate but no worries as there will be next month.
Let me know if you are participating and tag me so I can cheer you on!!
---
---